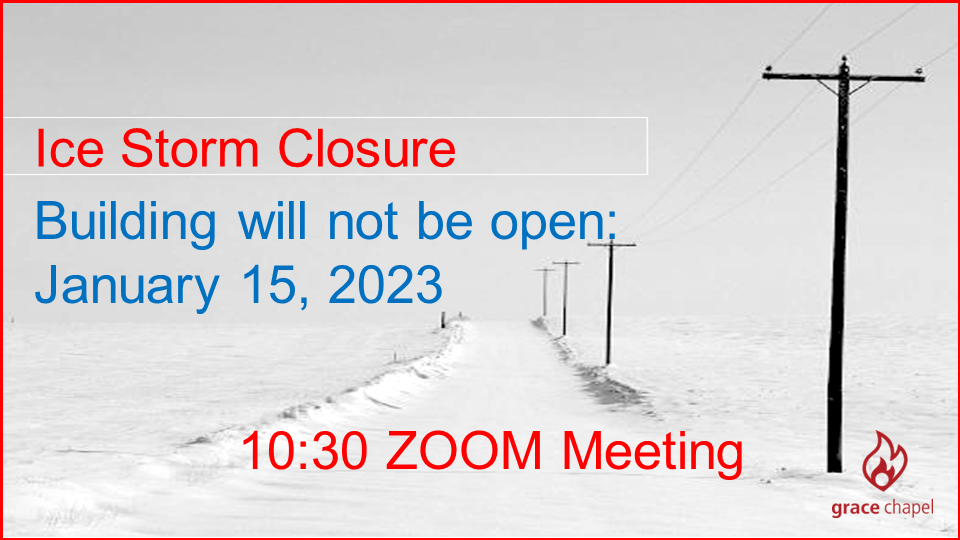 One of the things that we have learned over the past 3 years is that we can still have fellowship without being physically present together.
In light of the deteriorating weather conditions and lack of safety on the roads, we will meet today at 10:30 on ZOOM.
To join in on this special Ice Storm Meeting just before 10:30 today:
Go to:
You will then key in the info below.

Meeting ID: 972 1477 5240
If you need the password email: