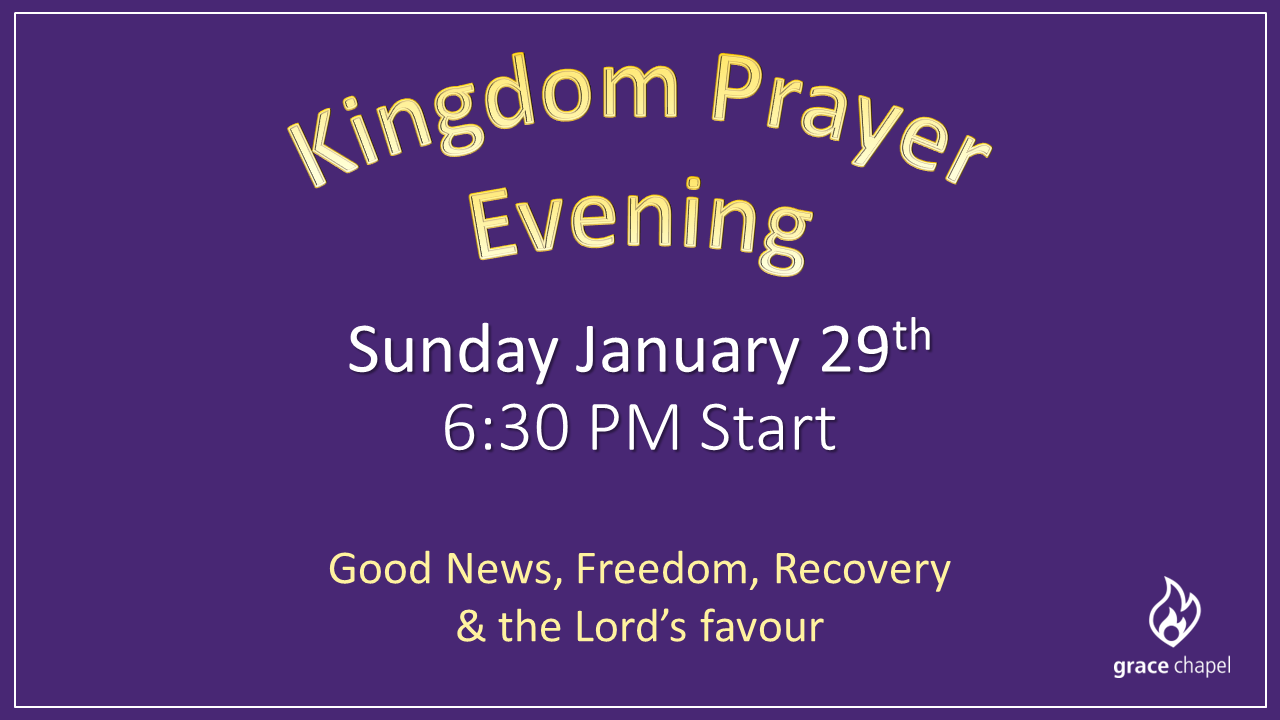 In response to our teaching from Luke 4:18-19
 'The Spirit of the Lord is on me,
    because he has anointed me
    to proclaim good news to the poor.
He has sent me to proclaim freedom for the prisoners
    and recovery of sight for the blind,
to set the oppressed free,
     to proclaim the year of the Lord's favour.'
We will be gathering to pray together. 
Our Elders will be prepared to pray with you and ask for healing, recovery, freedom and the Lord's favour for you.
Daily we are encouraged to seek God's Kingdom. "Thy Kingdom Come, Thy will be done."
Jesus was sent to usher in that Kingdom. He has good news for the poor, freedom for the prisoner, recovery of sight for the blind and to set the oppressed free.
Sunday night is simply an opportunity to corporately ask God for His Kingdom to come.
God's desire is for us to experience the abundant life.
For years JB has known Graeme Brownlea, who has been used in the past to bring healing to many. JB has asked him to join us Sunday evening so together we can see what God might do in our midst. Ashram, and healing rooms are some of the places you may connect with Graeme on a regular basis. He attends Falmouth Baptist Church.
Come and see what the LORD will do.