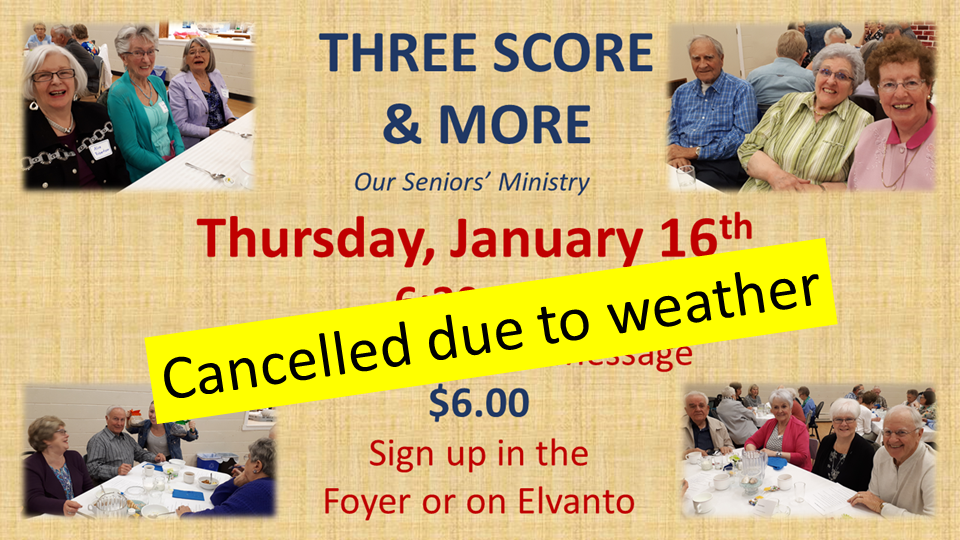 "Three Score & More" is Grace Chapel's fun ministry to seniors.
We have a great time together!
We typically meet on the 3rd Thursday of the Month, except in December when we meet on the 2nd Thursday.
Each evening starts off with a tasty meal prepared by our dedicated kitchen staff, followed by special music and a devotional.
Sometimes we even have a quiz to test our seniors on their observation skills of past events...
You must register so we can organize the food. 4 ways to register.
    1.  Click "Register" or "Accept Invitation" on this page.
   2.  Email admin@gracechapel.ca with the names of the people
        coming with you.
   3.  Phone the chapel office 905 445 2711 Ext: 2
   4.  Write down your information on the Chapel Bulletin Board.
For more info contact Tim Stephens:
Or Phone: 902 477 3004